Vela Value - Why Partner with Us?
For more than 25 years, we have cultivated strong relationships with our broker partners and shown our commitment to an evolving Excess & Surplus Lines industry by listening and responding to the needs of our customers.
WHY VELA
Vela Value
Vela provides our exclusive network of wholesale brokers with a single source of comprehensive resources to meet their clients' needs. We are an Excess & Surplus lines problem solver, consistently thinking outside of the box, providing innovative Casualty and Professional solutions. Responsiveness and speed to market are cornerstones of the wholesale brokers experience partnering with Vela. Our experienced and knowledgeable staff offer unique solutions for complex risks which earns Vela a strong reputation in the marketplace.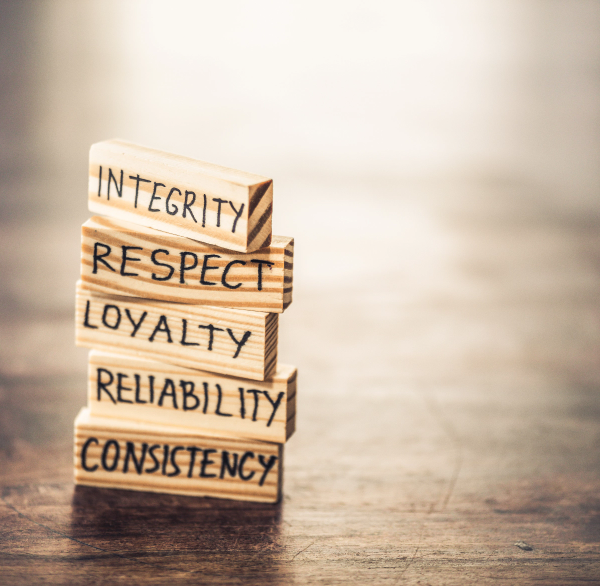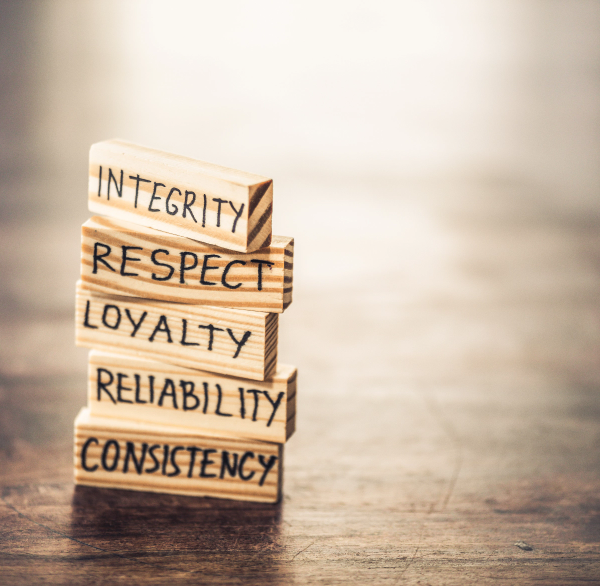 The Advantages of Partnering with Vela
Vela Happenings
Want your risk quoted fast?
At Vela, we strive to offer the most efficient service possible to our valued broker partners. To this end, we encourage you to check out our tips to getting your risk quoted as quickly as you need. 
Applications listed can be found on the corresponding market segment page on our website: Velocity, Construction, Specialty Casualty, and Professional Liability. We always encourage you to reach out to your Underwriter or Risk Specialist with any questions!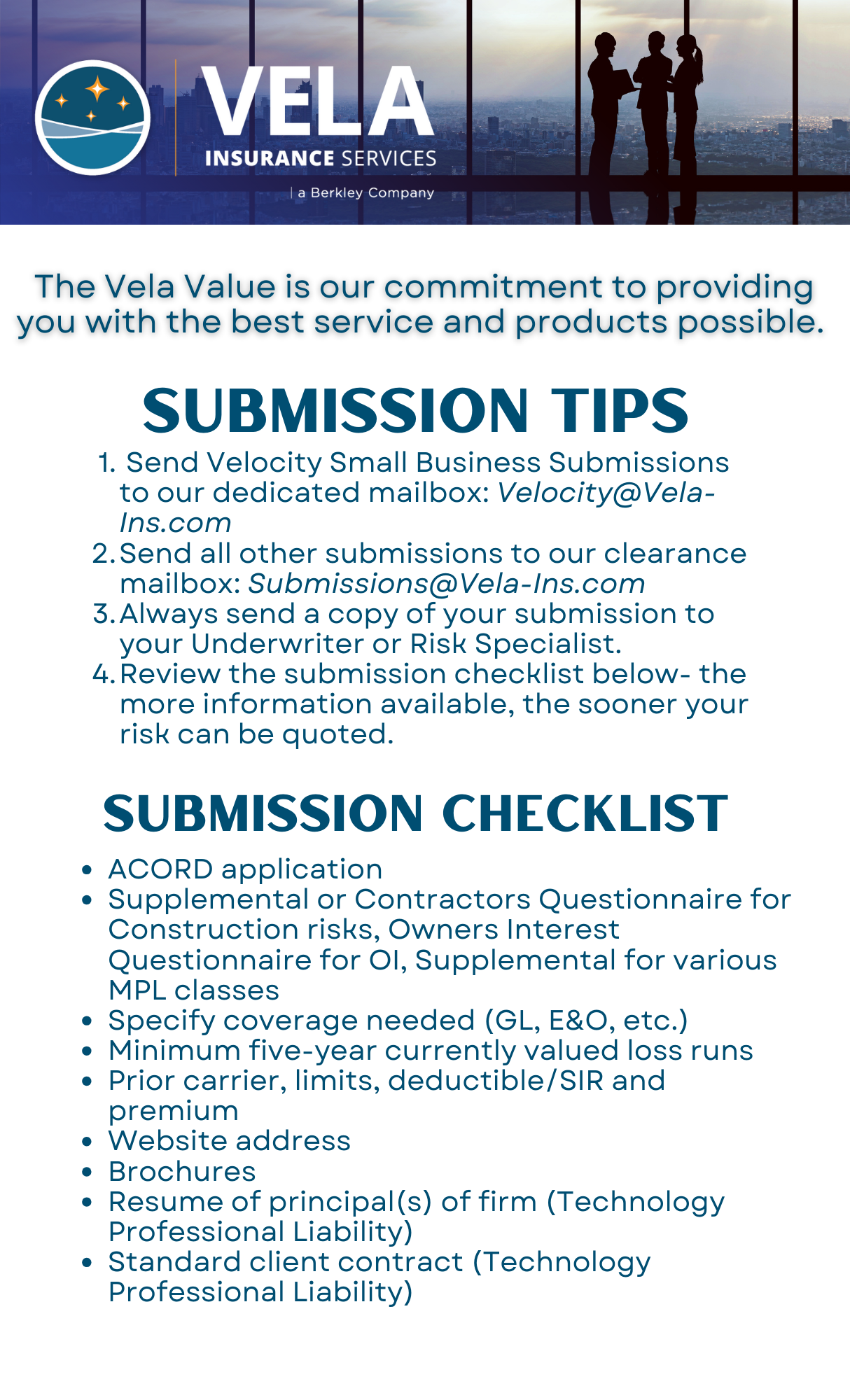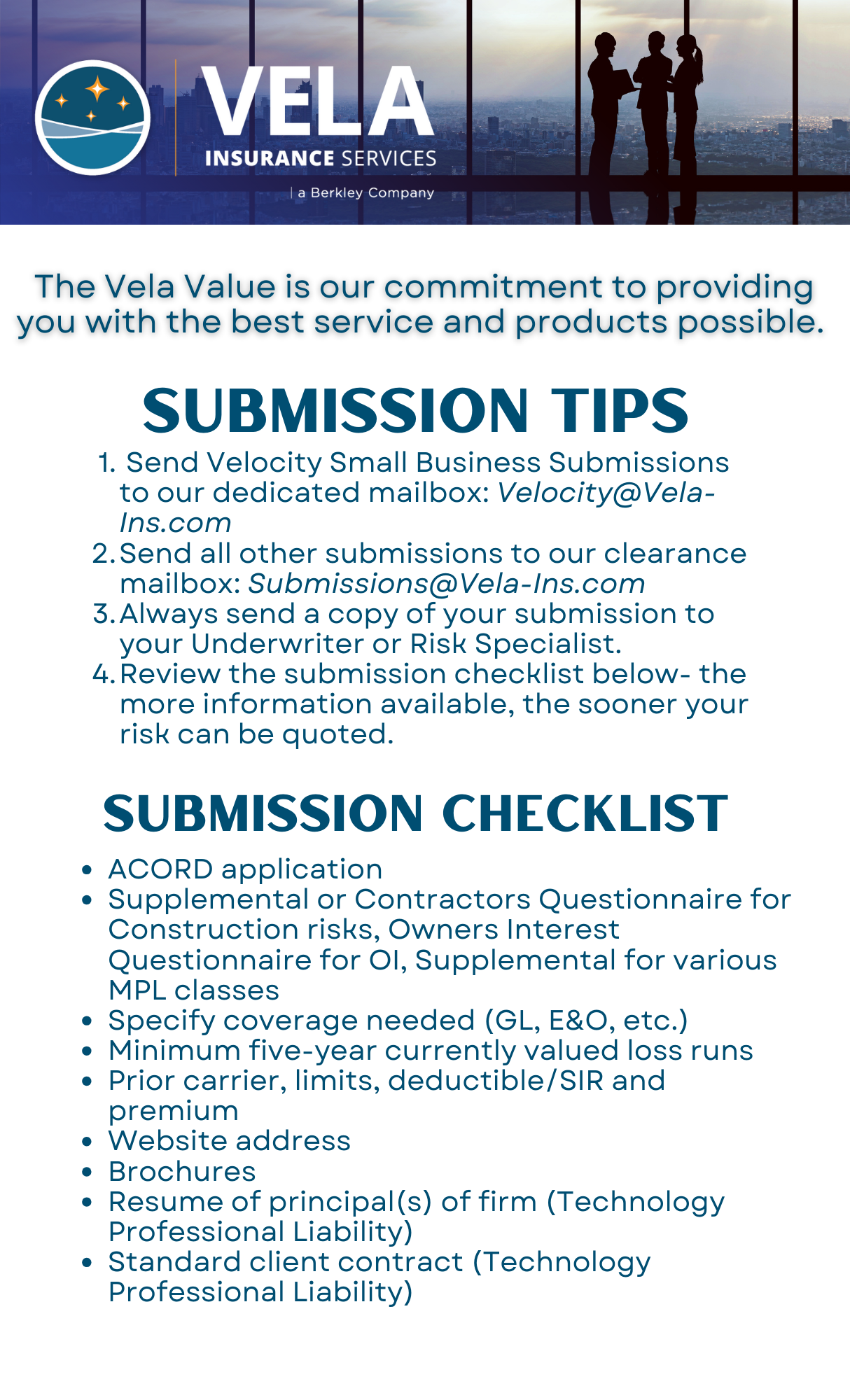 VelaConnect
VelaConnect gives you the power to view detailed policy information, send loss runs to yourself and others, view forms and endorsements, and download billing statements.​ Access at any time from your smartphone, tablet, or computer.​
Vela smallBiz - Need a Quick Small Business Professional Liability Quote?
Vela smallBiz is an exclusive small account facility, available 24/7. Quote, bind and issue a policy in minutes for a broad range of over 300 Miscellaneous Professional Liability classes. Contact your Underwriter or Risk Specialist for more information or email Karen Penney. Access smallBiz through VelaConnect to get started today!
PORTAL DEMO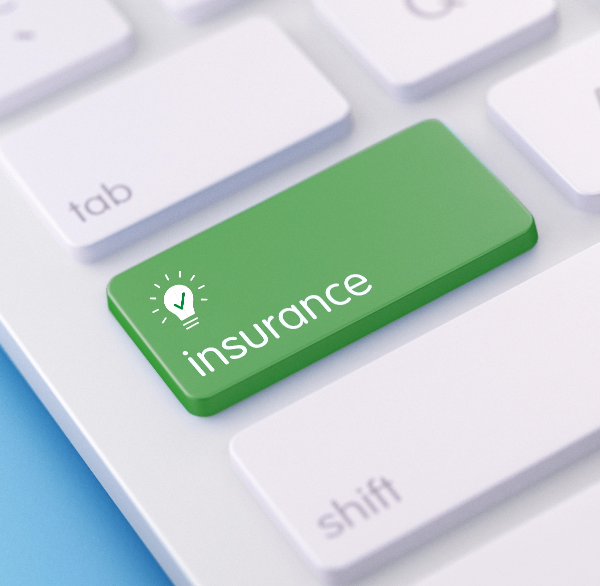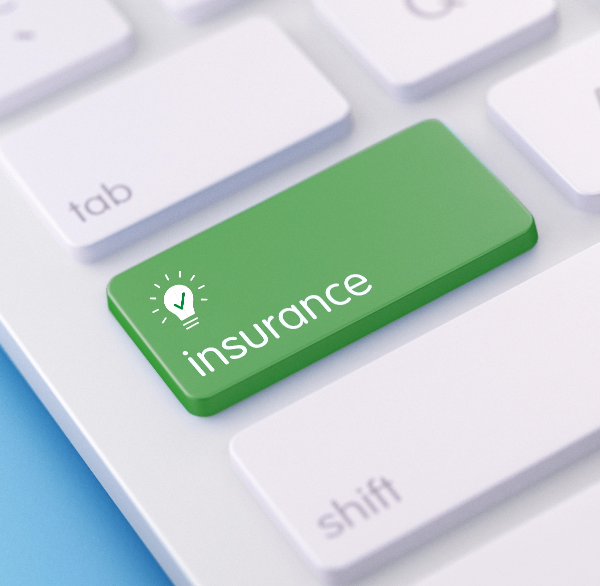 The Power of Berkley
Vela is one of the 50+ (re)insurance businesses worldwide that comprise the Berkley brand. Berkley is one of America's largest commercial lines property casualty insurance providers, operating worldwide within two segments of the P&C insurance business: Insurance and Reinsurance & Monoline Excess. Each business offers expertise within an industry, product, or region.
Vela is a member of W. R. Berkley Corporation, a Fortune 500 company that is listed on the New York Stock Exchange and is part of the S&P 500. W. R. Berkley Corporation's insurance company subsidiaries are rated A+ (Superior), Financial Size Category XV by A.M. Best Company and A+ (Strong) by Standard & Poor's.
Berkley's competitive advantage lies in its long-term strategy of decentralized operations. This structure provides each Berkley business the agility of a small business—the ability to identify and respond quickly and effectively to changing market conditions and local customer needs. It provides our Berkley businesses with the strength and resources of a Fortune 500 organization as well as the financial accountability and incentives to attract and retain the highest-caliber professionals.
LEARN MORE ABOUT W. R. BERKLEY CORPORATION